Chalgrove and District Flower Club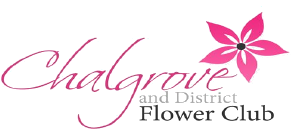 Do you love Flowers?
If so the Chalgrove and District Flower Club could be for you! The club meets on the fourth Tuesday every month, apart from December in the John Hampden Hall, High Street, Chalgrove at 7.30 pm. We are very proud that the club has been running for 49 years, firstly in Watlington and then for the last 6 years in Chalgrove.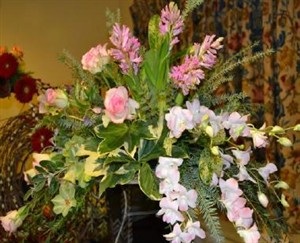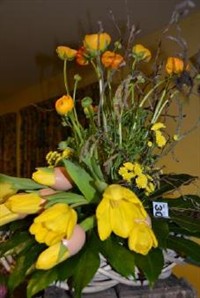 The club is affiliated with the Berkshire, Buckinghamshire and Oxfordshire (BB&O) area of the National Association of Flowers Arrangement Societies (NAFAS); you may find their websites useful and informative. www.nafas.org.uk and www.bbando.org.uk.
Our annual programme, we hope, is interesting and varied and not only includes flower arranging demonstrations (both modern and traditional) from qualified demonstrators and florists but we also include an interesting related talk, a visit to a local garden during the summer months and a workshop and members evening. We also arrange occasional days out to flower festivals and workshops.
There is something for everyone from complete novice to the more informed!
At our demonstration evenings approximately 6 flower arrangements are produced by the demonstrator and by purchasing raffle tickets in support of our club you may go home with a splendid professional arrangement!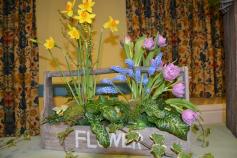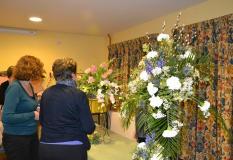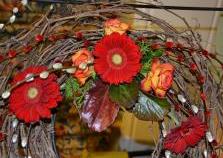 The workshop evening is a themed evening where you will be able to produce, with help and instruction, your own arrangement to take home. The Members evening is a series of short demonstrations by our own members which are a great opportunity to share ideas.
We are a small club with approximately 25 members and our aim is for a relaxed, informative, and friendly and fun evenings. So why not come along and give it a try? You do not have to be able to arrange flowers in order to join us.
Annual Members Subscription £32.50 or Visitors £5.00 per evening session
If you have need any further information please do not hesitate to contact our club secretary, Ruth Foreman on 01491 612332 or ruthforeman@btinternet.com
We look forward to welcoming you!