Langley Hall

The photograph, taken in July 1955, shows the C16 Langley Hall, in Mill Lane.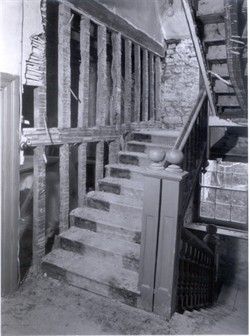 By the late 1970s the building was in need of extensive and costly repair and renovation; permission was given for its demolition.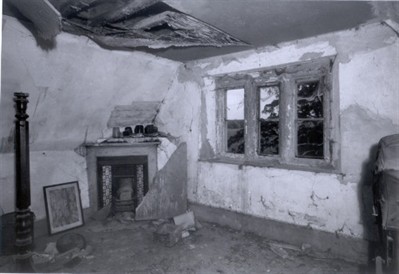 A new house was built on the site but the late C17 gatehouse and boundary wall remain, and the remains of an icehouse are below ground to the south of the walled garden.
In 1536 Roger Hatchman, yeoman of the Guard, was granted Langulls, also known as Bossynges Place, without manorial rights.  Langhull was the subject of a dispute between Roger Hatchman and Henry Bradshawe, solicitor-general in 1544 and by 1568  Bradshawe's son-in-law, Thomas Winchcombe, was residing at a property known as the Mansion House.  Christian Bradshawe, joint heiress to her father's estate, was his third wife.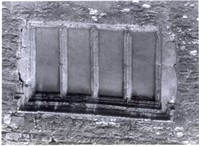 Their son, Benedict Wynchcombe, held Langhull in 1576 and in 1594 he and George Rich bought part of the manor of Chalgrove from the Pudseys.  At his death, in 1623 Benet Winchcombe held the manor of Langhull and part of the manor of Chalgrove.  His heir was his widowed sister, Maria Hall.  By 1629 Bennet Hall and his wife, Anne, held these premises.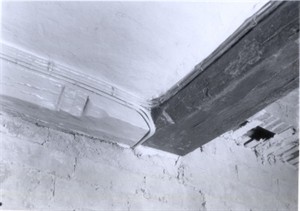 Mary Blount was recorded as Lady of the manors of Langley, Hull & Chalgrove in 1804, and in 1808 as lady of the manors of Chalgrove & Hull & Langhall.  Records of 1843 refer to her as lady of the manors of Chalgrove & Hull, or sometimes Chalgrove & Langley Hull.
The Blount family sold the manors to Magdalen College in 1900, and in 1922 Mr G W Nixey purchased Langley Hall and Langley Hall Farm.

The name of Langley Hall probably originates from the field name of Langenhulle - variations in spelling include Longhulle, Langenhulle, Langehulle and Langehille -, dating back to the C12 or earlier, and referring to land that remains part of Langley Hall Farm to the present day.   Records of c.1200 refer to both an Adam and a William de Langenhulle.  A Langley family of Brightwell held land in Chalgrave in 1245 and the name appears in local records until 1486.
January 2013.