Cleaner Chalgrove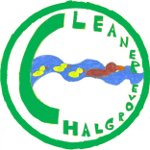 Cleaner Chalgrove started up as a result of the Village Plan. Over 1,200 responses were received to questions about Litter and Dog Fouling. So we set up the group to address these issues and improve the environment we all live in.
The group have a close relationship with Chalgrove Parish Council and Chalgrove Primary School.
The Scouts and Guides carry out litter picks on a weekly basis. Cleaner Chalgrove organise quarterly litter picks to complement the Scouts and Guides activity, by targeting areas that are perceived to be a problem. We encourage people from across the community come together to pick litter and inspire pride in the community. Please keep an eye on the events calendar for the date of the next litter pick!
We ran a trial in three of the worst areas for dog fouling, as identified in the Village Plan results : Mill Lane, The Recreation Ground and Chapel Lane. For two weeks we counted the number of Dog Fouling we found (with the volunteers cleaning the messes that were found).Then for two weeks we provided free poo bags in those areas. We had such an improvement in these areas, especially Chapel Lane, that we now provide free dog poo bags in those areas. These dog poo bags are paid for by donations from people in the village. We currently go through over 800 bags per month, so any donations are gratefully received!
We run free Fun Dog Shows with lots of games, activities and a show. We would like to encourage responsible dog ownership through having fun with your dog. We are currently looking at introducing dog training into the village and welcome any thoughts on this.
We are currently investigating the feasibility of bringing Dog Training into the village. We have a questionairre to fill in for anyone interested!!! We'll pursue this iniative if we get enough interest!!! You can email cleanerchalgrove@gmail.com or download it from this link Dog Training Survey.
There are many people in the village that pick up litter and dog mess when they see it while they are out walking. If we work as a team, we can keep Chalgrove Clean!
Cleaner Chalgrove External Link
Cleaner Chalgrove Facebook page