Mill Lane Footpath Resurfacing
From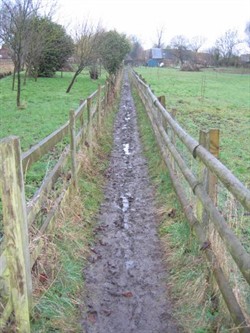 To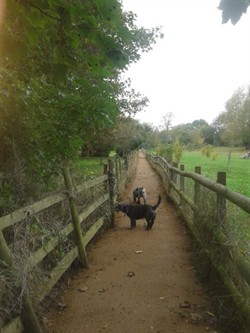 Chalgrove Wildlife & Conservation Society (CWaCS) have completed the project to resurface a popular footpath in the village of Chalgrove. The money was provided by Trust for Oxfordshire Environment (TOE2), ORCC, the Chalgrove 200 Club and donations by village residents.

The footpath has previously been impassable during the winter due to thick mud and often in the summer due to nettle growth. The completion of this project will now give the village year round use of the footpath whilst retaining a countryside aesthetic.
The resurfaced path is made from self binding gravel, which is a naturally occurring material favoured in country settings from heritage sites to woodland walks.
Jacky Nabb, Chair of CWaCS said 'we are delighted to have been able to resurface this footpath, it now gives year round access to a great circular walk for everyone, and we need to ensure that as many walks remain open for health and fitness as possible.'

CWaCS would also like to thank Jamie McNaught for completing the project on time and to budget despite a number of setbacks and inclement weather.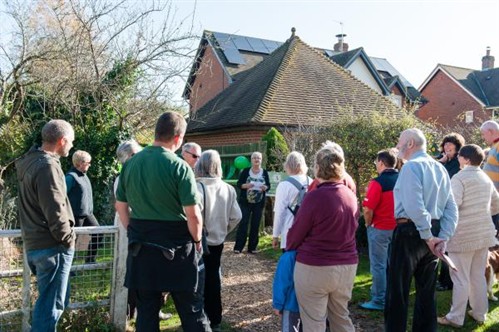 The footpath was officially opened on 1st November 2014 by Jacky Nabb with a number of villagers and supporters of the project in attendence.   As you can see from the photos below, it was a beautiful autumn day, particularly refreshing for those who had been at the Halloween Charity Ball the previous evening.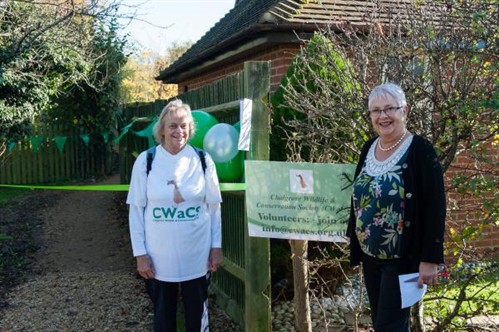 Jacky and Kathy from CWaCS prepare for the opening.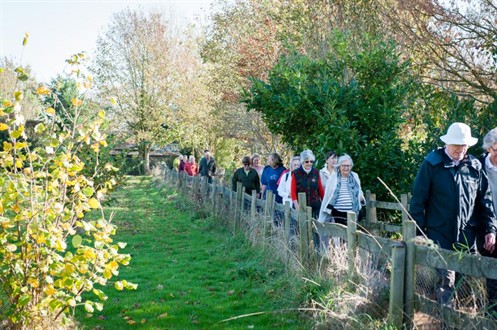 Chalgrove residents trying out the re-surfaced footpath.