Chalgrove Art Week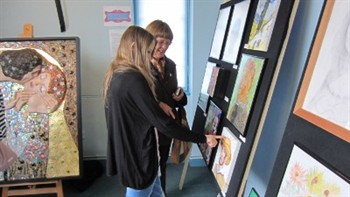 The Chalgrove Artists Network will exhibit their work in the medieval church of St Mary. The show includes the work of local artists from various art backgrounds, and mixes both classical and contemporary works on a large and small scale, in this unique setting. The artists are Janet Dunkley, a traditional watercolourist depicting local scenes; Jim Robinson, whose current acrylic works are based around the theme of childhood memory; and Emma Souter whose large scale paintings border both abstraction and classicism.

Also included by the artists are a selection of drawings, minor works, illustrations and prints.
There will be something to suit all tastes whether browsing or purchasing, all are welcome. There is wheelchair access and parking in front of the church,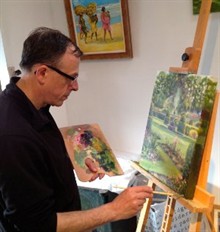 Venue: St Mary's Church, Chalgrove OX44 7SD
Telephone: 01865 400180
Website: http://www.chalgroveartistsnetwork.blogspot.co.uk
Email: robinson.916@btinternet.com
Facilities Available: Wheelchair Access, Family Friendly, Refreshments, Parking, Open for Artweeks Xmas Exhibition
Opening Dates:11-19 May
Opening Times: 12.00 - 18.00
Please contact the Chalgrove Artists Network to be included on the mailing list.
If you'd like to help, volunteers are needed for Chalgrove Artweeks .Can you help for an hour or two between 12-6 on these dates? If so get in touch with Jim Robinson 01865 400180 or robinson.916@btinernet.com